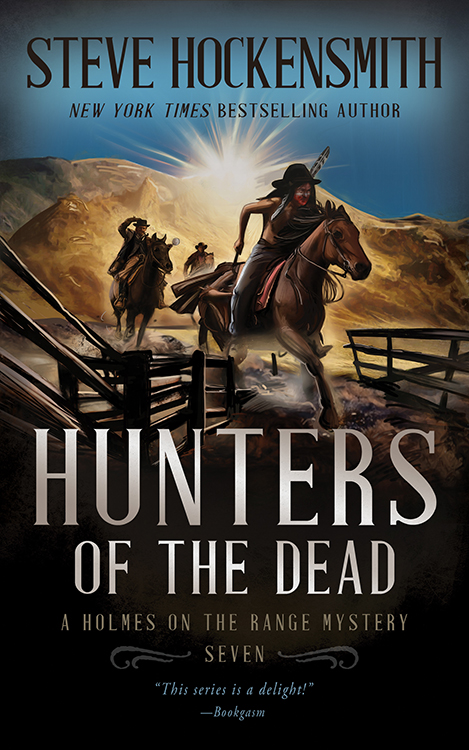 Hunters of the Dead, Holmes on the Range Mystery #7
SHERLOCK HOLMES MEETS THE OLD WEST IN THIS FAST-PACED MURDER MYSTERY THAT UNEARTHS MORE THAN JUST FOSSILS. 
The A.A. Western Detective Agency takes on a new case in 1894 Wyoming, a land of bandit gangs and rustlers, when a group of scientists come to town in the hopes of rustling up something very different—dinosaur fossils.
With Big Red and Old Red Amlingmeyer on protection duty, Old Red's obsession with Sherlock Holmes is forced to take a back seat. Until a human body is shockingly discovered during an excavation, that is.
As the mystery deepens, these cowboy detectives must put their sleuthing skills to the test to catch a killer stalking their client's dig site.
With death lurking around every corner, can the Double-A Western Detective Agency catch the killer before it's too late?