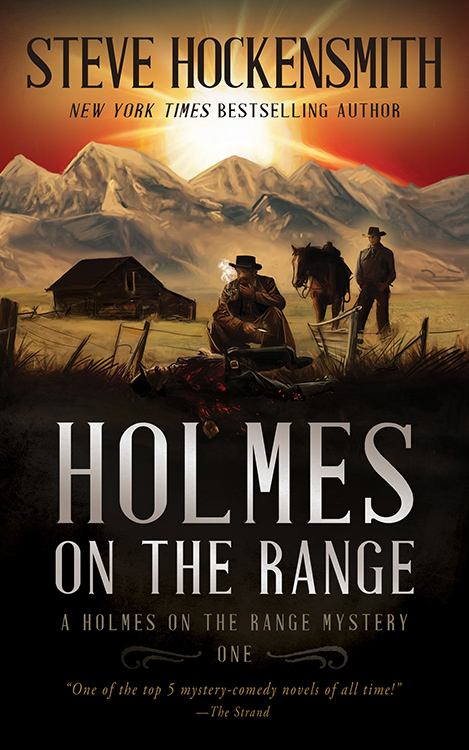 Holmes on the Range, Holmes on the Range Mysteries #1
SHERLOCK HOLMES MEETS THE OLD WEST IN THIS THRILLING MURDER MYSTERY ON A KILLER RANCH.
It's 1893, and wandering cowboy brothers Big Red and Old Red Amlingmeyer are down to their last few pennies. When a job becomes available at a ranch run by a confident and enigmatic foreman, neither brother can say no.
Although the work is tiresome and their boss is bad-tempered, they have a welcome distraction—the Sherlock Holmes stories Old Red has come to love so much. 
But when someone discovers a dead body on the ranch, a menacing game is afoot. Old Red is determined to catch the killer using Holmes' infamous methods, and Big Red is dragged along for the wild ride—whether he likes it or not—while his brother tries to deduce his way to the truth. 
Can Old Red and Big Red solve the mystery with stampedes, rustlers, Holmes-hating aristocrats, and a cannibal named Hungry Bob standing in their way?