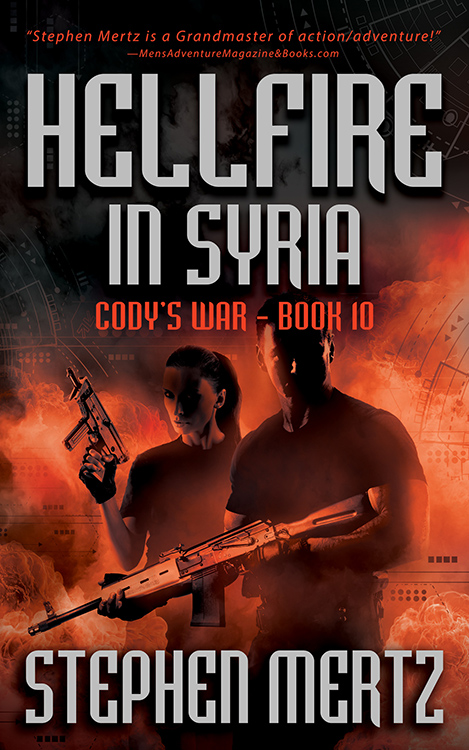 Hellfire in Syria, Cody's War #10
STRAIGHT TO HELL!
CIA field agents Jack "Suicide" Cody and Sara Durell are handed a simple but dangerous as hell mission to locate and rescue an American woman and her son who have been kidnapped by terrorists, whose goal is to prevent a ranking Syrian diplomat from defecting.
But with a country ravaged by natural disaster and a dozen years of bloody, unending war, their "dangerous" mission quickly veers towards the impossible. Especially when a remote US Army outpost—the intended staging area for the mission defended by 50 Marines—becomes threatened by an unknown force of 500 mercenaries armed with tanks and rocket launchers.
Good thing Suicide Cody and Sara don't know the meaning of the word surrender and are hellbent on making this mission a fight to the death.
"Stephen Mertz is the best action writer I've read in a long time…the Cody's War series is filled with everything you want from a master writer!"—Brent Towns, bestselling author of the Team Reaper series