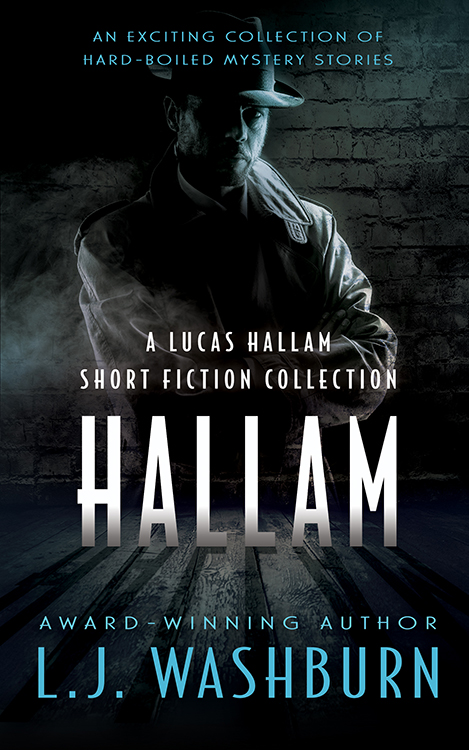 Hallam: A Lucas Hallam Short Fiction Collection
HOLLYWOOD IN THE 1920s, WHERE THE GLITZ AND GLAMOR OF THE SILENT MOVIE ERA CONCEALS DARK AND DANGEROUS SECRETS, AND ONE OLD COWBOY USES FRONTIER CUNNING AND GUN-SKILL TO UNCOVER THE TRUTH AND DELIVER JUSTICE IN THIS COLLECTION OF HARD-BOILED MYSTERY STORIES.
From Lucas Hallam's first appearance in Hallam—where a cowboy who has outlived the days of the Old West becomes a gun-toting private eye and stuntman in the early days of motion pictures in California—to Hollywood Flesh—where Hallam's most recent case is starting to give him nightmares—Hallam is told as a larger-than-life character.
He tangles with killers, solves mysteries, battles against grievous transgressions, and enjoys memorable moments with his friends while working as a riding extra in a colorful portrait of Hollywood during one of its golden ages.
In each short story, readers will begin questioning … Will Hallam win over evil by the end … or has he finally reached the end of the trail?
Hallam Collection: A Lucas Hallam Short Fiction Collection includes Hallam, The Blue Burro, Pictures in the Stars, Medicine Tongue, Ladysmith, and Hollywood Flesh.