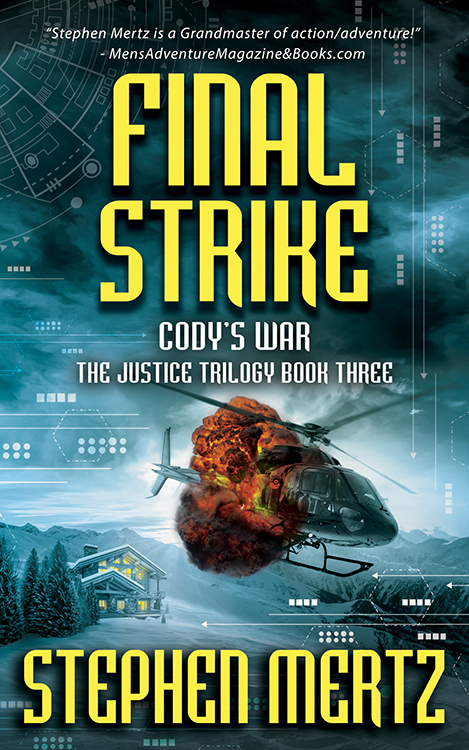 Final Strike, Cody's War #3
Time Has Run Out!
The fuse can't burn any shorter. An insane media megastar, Thelma Justice, and her power-hungry lover, a Russian nuclear arms dealer, are close to unleashing hell on earth.
CIA field agents Jack Cody and Sara Durrell have gone rogue. On the run, operating without official sanction, they're the only two people on earth with any chance of preventing a mad scheme of imminent global destruction. But now their own country is after them!
With a young, hot-blooded Dubai princess to deal with and with more than one hit team closing in from every side, Sara and the man they call Suicide Cody must try to stay alive as they track a twisting trail of deceit and sudden death from the blood-soaked desert sands of Syria to the icy killing fields high atop the rugged Italian Alps in a race against time to prevent the ultimate doomsday scenario.
"Stephen Mertz is the best action writer I've read in a long time . . . the Cody's War series is filled with everything you want from a master writer!" —Brent Towns, bestselling author of the Team Reaper series.