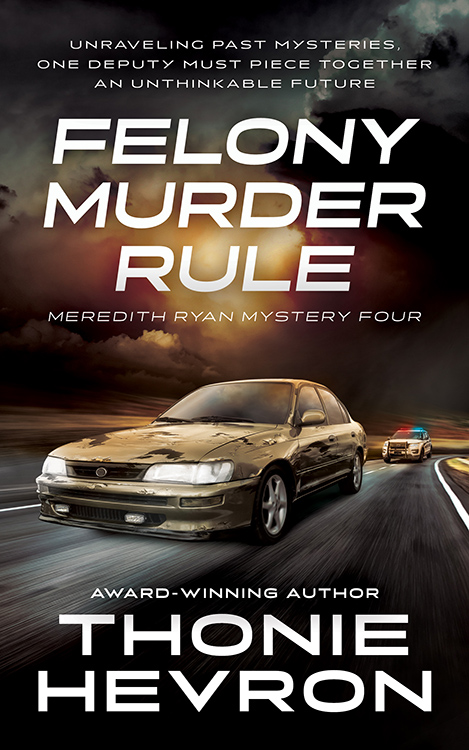 Felony Murder Rule, Meredith Ryan Mystery #4
After Deputy Sheriff Meredith Ryan is unable to apprehend an intruder leaning over her baby's crib one horrifying night, she launches an investigation to protect her family.
When she uncovers her father's hidden involvement in a robbery and homicide years ago, she begins to put the pieces of a long-thought-dead puzzle back together. But vicious criminals are desperate to find the infamous hidden loot, and they are eager to use Meredith and her family as bargaining chips.
With just 24 hours before the criminals close in again, Meredith and Nick must find a way to safeguard their family—before it's too late. 
Felony Murder Rule is a police procedural thriller about a brave, young deputy who identifies and faces her enemies—both within herself and the real world.