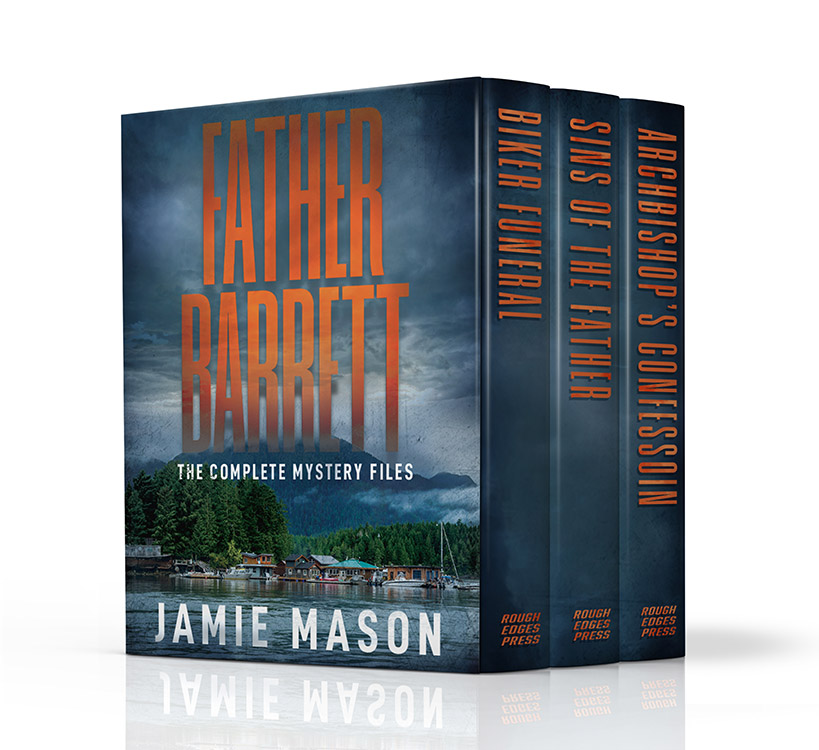 Father Barrett: The Complete Mystery Files
A PAGE-TURNING COLLECTION OF SINISTER MYSTERY AND GRITTY REALISM—PORTRAYED BY A HARD-DRINKING, TWO-FISTED PROTAGONIST.
In Biker Funeral, Michael Barrett—a Vatican Investigator who tracks down pedophile priests—nearly beats a man to death. Spared by church intervention, he is transferred to a backwater parish in Fulton, British Columbia. But after one drunken night, he finds himself caught in a sinister web of danger involving vanishing corpses, crooked police officers, phony Navy SEALs, feuding biker gangs, and plenty of cold-blooded violence.
Barrett is called to the deathbed of Arnold McLellan, Fulton's wealthiest man, in Sins of the Father. After a mysterious break-in coincides with the disappearances of First Nations youths—which is tied to one of McLellan's estates—Barrett must race against the clock to find missing children while preventing the town from descending into total war.
During Archbishop's Confession, Barrett is ordered to attend Alcoholics Anonymous. His attendance at AA leads to him forming a bond with an Anglican minister. When Barrett's deacon goes missing and local crime escalates, they decide to join forces. Soon after, two priests are diving into a vortex of evil and violence—pulling no punches in their efforts.
The Father Barrett series is the sinister, noir mystery read you didn't know you needed. The complete series includes Biker Funeral, Sins of the Father, and Archbishop's Confession.