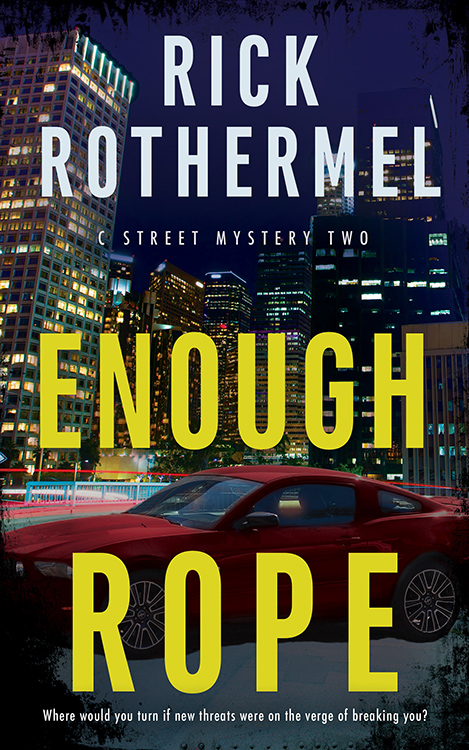 Enough Rope, C Street PI Mystery #2
NEW THREATS. SAME DETECTIVE. 
When L.A. Private Investigator C Street's close friend is brutally injured and nearly killed, he becomes an element in her protection—and she an ally in his pursuit of a notorious and well-connected felon.
Grant Carty, the initiator of the auto racing legend Ronnie Connors' murder years earlier has emerged from his coma and is well on his way to a recovery after being rescued from his desolate Nevada desert hiding place. Singular of purpose, he aims to make up for lost time by arriving in L.A. with ample funding and zero scruples—looking for trouble around every corner.
On a desolate pursuit that takes numerous forms—from electronic surveillance to street racing—the strength of Street's resolve sees new challenges. Especially as Carty descends into a lethality that exempts no one…