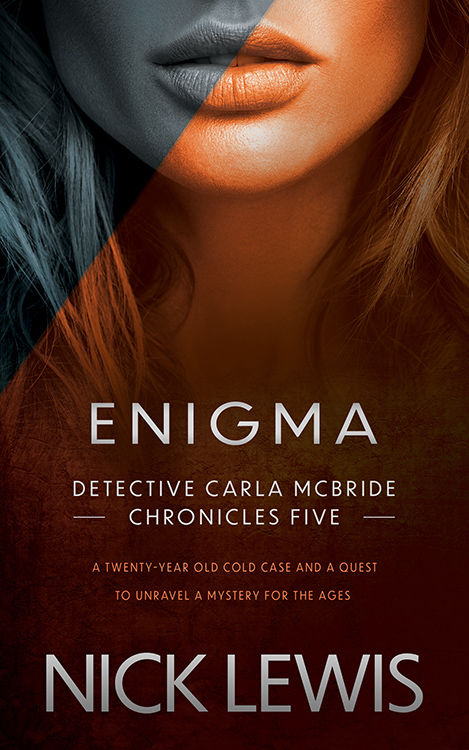 Enigma, Detective Carla McBride Chronicles #5
Detectives Carla McBride and Bernie Kowalski join forces with Beth Pendergast again in a test against their patience and experience when a twenty-year-old cold case is brought to the forefront. 
All hands on-deck, a major curveball is thrown their way that takes the investigation well beyond their beloved Oakmont community. And legendary Detective Ace Hutchinson—who was the original lead investigator on the case—becomes a major player. 
Only thing is…nobody is sure whose side he is on. Standing in the way of closing this decades-old cold case are a multitude of suspects, persons of interest, and unexplained reasons complicating an already-perplexing investigation.
Can Carla, Bernie, and Beth navigate an elusive case's twists and turns in order to unravel an unexpected mystery for the ages? Or will they fail on their final quest to deliver justice…