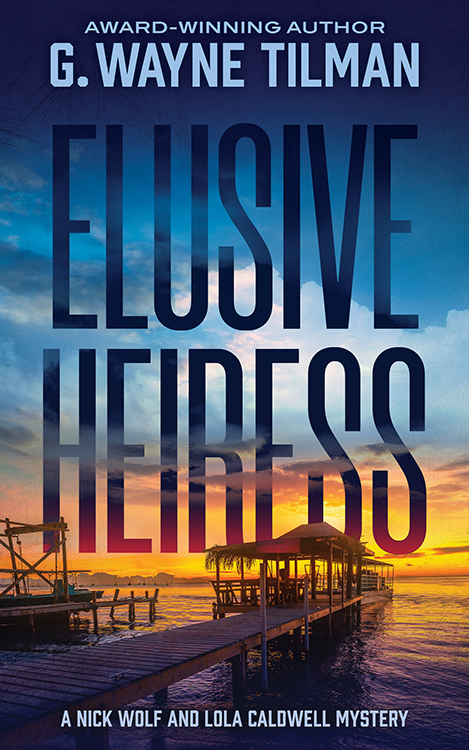 Elusive Heiress, Nick Wolf and Lola Caldwell #2
When a simple missing heiress case lands in the laps of private investigators Nick and Lola, little do they know it's just the tip of the iceberg.
As the duo digs deeper, they find themselves entangled in the treacherous world of Honduran crime and the ruthless Bosnian mob. And the heiress? She has a knack for vanishing without a trace, leaving our intrepid investigators chasing shadows.
In this explosive sequel to Stolen Lives, the stakes are raised to new heights. A million-dollar bond violator becomes their target, leading them on a thrilling international manhunt. Yet, they soon discover they're not the only ones on the hunt, as drug cartels unleash their own deadly assassins.
With bullets flying and survival at stake, Nick and Lola must navigate a web of danger and deceit. As their investigations unfold, they're drawn into the sinister underworld of human trafficking, fighting to bring down the merciless kingpins behind the abduction of teenage girls.
Get ready for a relentless rollercoaster ride through the darkest corners of crime, where bravery, determination, and a touch of audacity are their only weapons. Will Nick and Lola overcome the odds and unravel the mysteries that threaten to consume them? Find out in Elusive Heiress, a gripping tale that will leave you breathless and craving more.