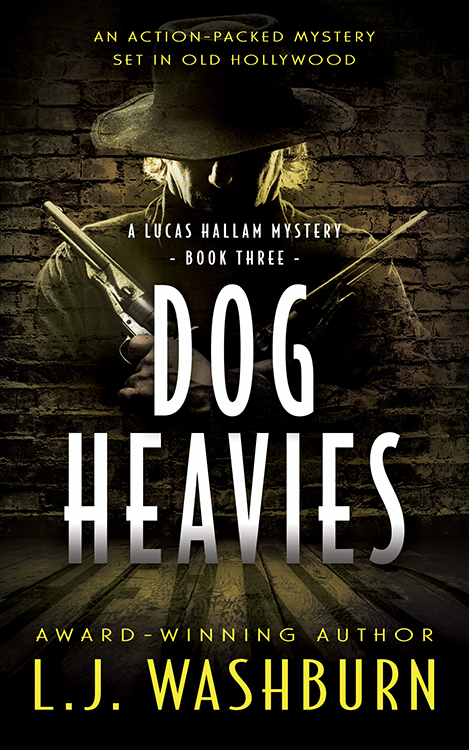 Dog Heavies, A Lucas Hallam Mystery #3
A PRIVATE INVESTIGATOR NOVEL WITH MYSTERY AND FAST-PACED ACTION.
The glory days of Hollywood westerns—the 1920's
Lucas Hallam is an actor, an ex-gunslinger, a former Texas Ranger, and tough private detective. So, when he's hired by a film studio to take a spoiled New York actor to a ranch in Texas and turn him into a credible cowboy star, Hallam grins at the "challenge". How hard could it be?
But as soon as they arrive at the ranch in Texas, Hallam's simple task becomes complicated. To do the job he was hired for—keep a young actor out of trouble while other cowboy actors teach him how to look like a real cowboy for the movies—Hallam has to come to the realization that it's not going to be an easy job. Especially since the young actor has a fondness for old whiskey, and a ranch hand mysteriously turns up dead.
"Livia Washburn's Hallam mysteries are among the best thrillers of the '90's." —Mystery News