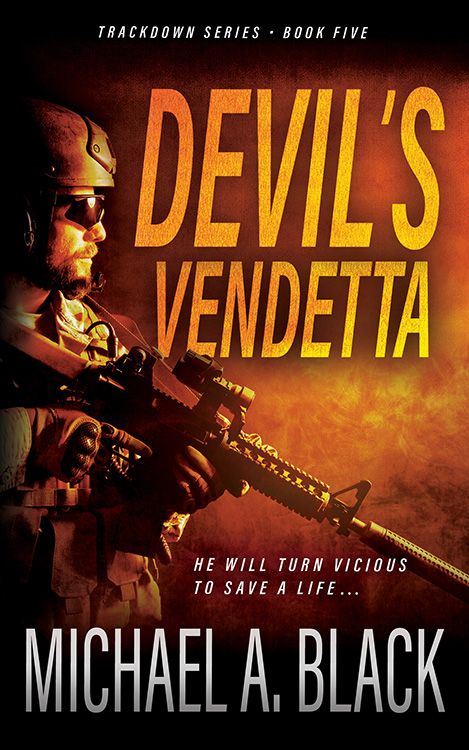 Devil's Vendetta, Trackdown #5
You can't go home again…
Ex-Army Ranger Steve Wolf is wondering just that after receiving a desperate call home from his mother. His younger brother, Jimmy, is in trouble. 
As Wolf heads back to North Carolina to set things straight, he realizes that things have changed—and not for the better. The name of the town is different, a recycling plant has replaced the old textile factory, and a new off-reservation Indian casino is the main attraction. To top it off, the bitter stench of a burgeoning crystal meth problem is hanging over the area, and Wolf's brother is heavily involved in the distribution process. 
Jimmy and his friends have also secretly concocted a dangerous plan to rip off a violent drug kingpin. And Wolf's best friend and mentor, Jim McNamara, is working down by the Texas/Mexico border and is unable to offer his expertise. 
Standing alone, Wolf is forced to confront the ghosts from his past as well as a host of new and vicious adversaries, and—in a last-ditch battle to save his brother—Wolf races against a ticking clock to avert the impending carnage from destroying the only family he has left.