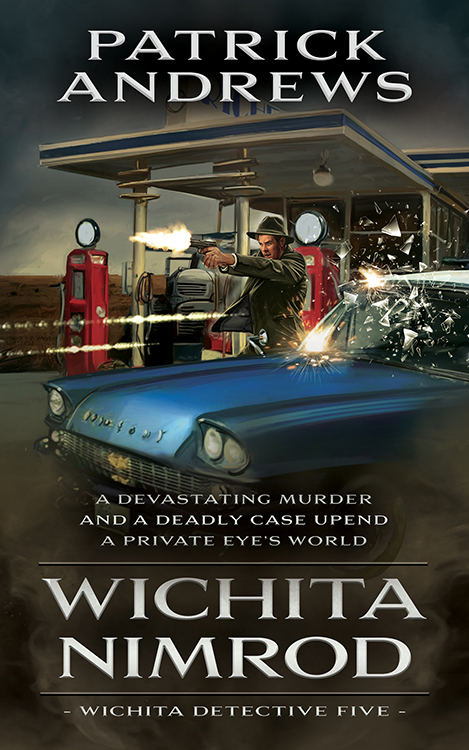 Wichita Nimrod, Wichita Detective #5
1940s Wichita, Kansas
When Private Detective Dwayne Wheeler returns from his honeymoon, he receives an unexpected call from Agent Harry Philbin of the Kansas Bureau of Investigation. With the KBI overloaded by narcotics crimes, Philbin offers Dwayne a temporary position—investigate several mysterious farmhouse burglaries. 
Accepting the job, Dwayne discovers that the farmers have never seen fit to lock their front doors. Yet…this is the first time that criminals have struck—every break-in happening on Sunday morning while each victim is busy attending church. To make matters worse, a racket in which stolen cars are being stripped down is uncovered, and Dwayne is tasked with finding the unknown merchants. 
But when a murder blasts on the scene, Dwayne's world is turned upside down. Will his KBI-assigned cases take a back seat… Or will he use his devastation as ammunition to tie up loose ends once and for all?
Wichita Nimrod is book five in a historical private eye series that follows Dwayne Wheeler—a tough and hardboiled detective.