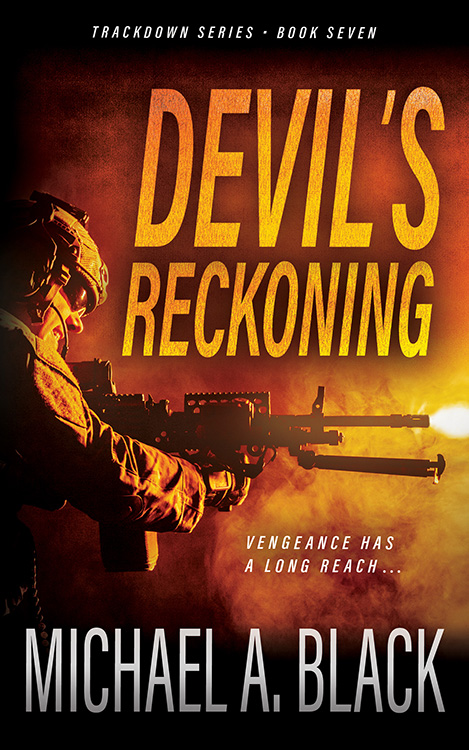 Devil's Reckoning, Trackdown #7
It's just like they say… the real trouble is only just beginning.
Ex-army ranger Steve Wolf is hoping to clear his name for a war crime he didn't commit. But when a mysterious fixture in his life resurfaces with a dire warning for him and his mentor, Big Jim McNamara, he discovers that his past has once again come back to haunt him. Wolf is being stalked by powerfully corrupt foes—plural. 
With a vicious drug lord's bounty on his head and another powerful enemy dispatching a pair of resourceful agents to ensure his demise, Wolf struggles to prepare himself for a once-in-a-lifetime shot at the coveted MMA heavyweight championship of the world—a dream achievement and his only chance at paying the outrageous legal fees he's racked up trying to clear his name. 
When bodies start dropping and Wolf finds himself stalked by ruthless predators hellbent on having him in their sights, he must battle the odds in a desperate fight for survival. But in a deadly game of winner takes all, are the only stakes truly life or death?