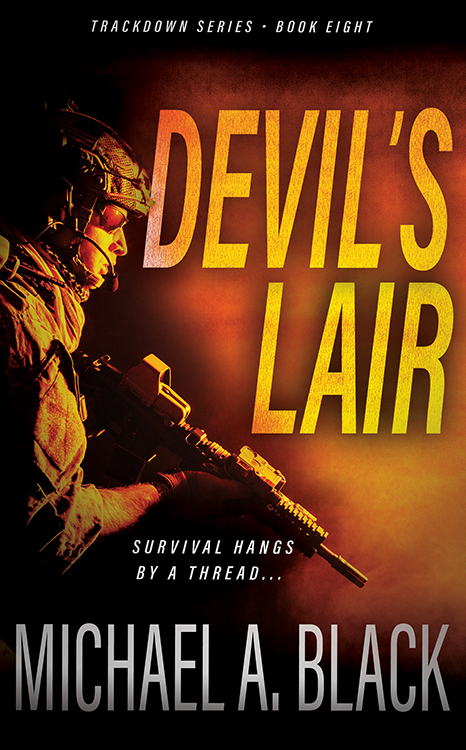 Devil's Lair, Trackdown #8
Survival hangs by a thread…
After losing his hard-earned championship and a hefty purse, Steve Wolf, the battle-scarred ex-army ranger, is forced to take a risky fight against a relentless young contender on short notice. But as Wolf trains for the fight of his life, he can't shake the ominous feeling that death is closing in once again. Little does he know, his arch-nemesis has unleashed two cunning ex-SAS assassins, paired with trigger-happy cartel gunmen, all bent on erasing Wolf and his mentor, Jim McNamara, from existence.
With witnesses falling and a federal case against the cartel in ruins, Wolf, McNamara, and Special Agent Lucien Pike set their sights on Mexico, chasing both a traitor and an irresistible reward. But betrayal thrives in the heart of darkness, dragging them into a merciless battle where survival is a blood-soaked quest with no mercy given or expected.
When death comes knocking, there's no quarter given or expected.