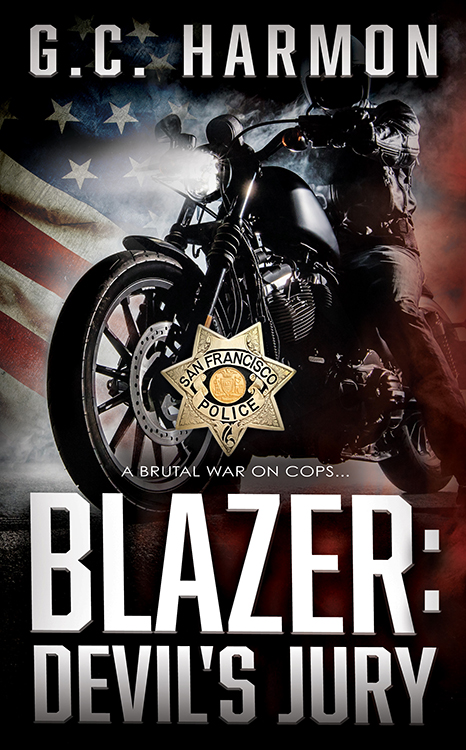 A BRUTAL ACTION THRILLER AND A CHILLING REVELATION.
At a Nevada casino, a war erupts—the combatants: two outlaw biker gangs. Days later, Sergeant Steve Blazer of the San Francisco Police sees the surveillance video, and something tells him that violence is coming to his city. Enlisting the help of the California Highway Patrol, Blazer takes steps to prepare his squad, known as Special Forces.
The problems begin overnight when a new batch of methamphetamine hits San Francisco streets, taxing the cops in their efforts to fight it. The enemy is an outlaw biker gang known as The Devil's Jury, and they have come for revenge on two special defendants, ex-cop Mark Powers and Sergeant Steve Blazer.
The Devil's Jury declares brutal war on both cops, demonstrating their own apathy and insanity in their quest for vengeance. Blazer has faced off with many powerful enemies in his life, but this gang has him feeling something rare—real fear. Courage is the order of the day as Blazer sets out to face down an enemy he has no choice but to confront. But will it cost him the life of his best friend…and maybe even his own?