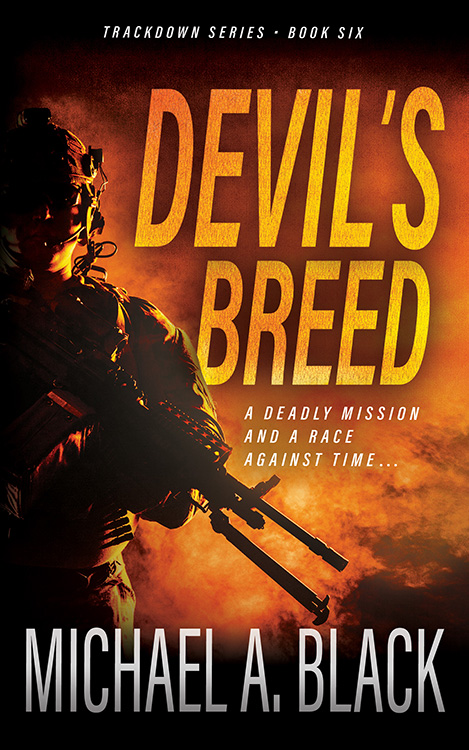 Devil's Breed, Trackdown #6
Nothing ever goes as planned…
That's what Steve Wolf is starting to believe after a carefully planned appeal to clear his name—an appeal his high-priced lawyer assured him was a slam-dunk—mysteriously disappears from the Military Court of Appeals docket.
Disappointed, Wolf considers joining his friend and mentor, Big Jim McNamara, down at the border doing security work. But when a federal agent unexpectedly reenters Wolf's life, he brings with him a proposition this ex-Army Ranger is hard-pressed to refuse. All Wolf has to do is assist in an undercover operation by pretending to be associated with a hard-core motorcycle gang called the Devil's Breed, and his appeal will be back on track. There's just one catch—the mission is to stop an international human trafficking and drug ring that is controlled by a powerful Mexican cartel and led by an enigmatic and legendary figure known as El Tigre. To complicate matters more, Wolf must accomplish all of this while being stalked by a foe from his past. 
On a sudden collision course with murder, kidnapping, and disaster, Wolf finds himself in a race against time and one question plaguing his mind—will he risk it all to save the life of a man who once saved his?