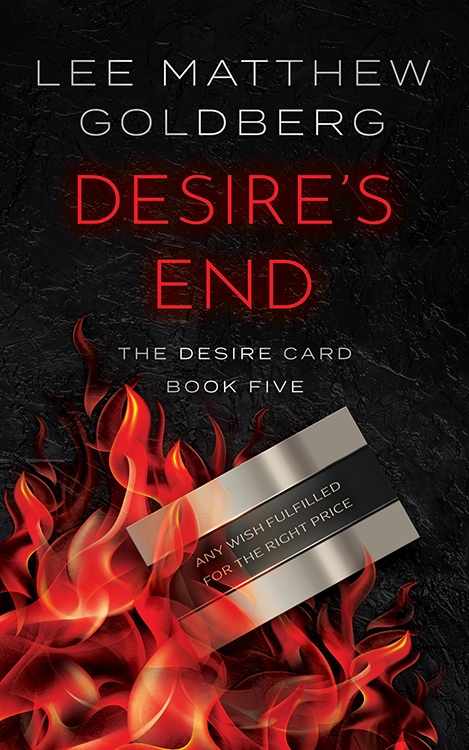 Desire's End, The Desire Card #5
A PULSE-POUNDING THRILLER THAT ANALYZES GOOD VERSUS EVIL AND QUESTIONS PREVIOUSLY SHED MORALS. 
After fleeing from the States when his alias is discovered, Jay Howell—also known as Clark Gable and William Clark—is now an old man wanted by the cartels. As he sets off to disappear completely in the Amazon jungle, those who survived his iron grip are in pursuit to rid the world of his evil for good. 
A shaman woman—believed to be the only human alive who can remove the cancer that is the sinister Card organization's influence—calls on JD Storm, Detective Monica Bonner, and Howell's daughter, Helene, to help aid in its demise. 
Will these enraged, former victims be successful…or will evil triumph once again?
A pulse-pounding thriller, Desire's End closes the chapter on those indebted to this sinister organization in a shattering conclusion.
"An atmospheric riveting thriller you won't be able to put down or easily forget. One of Goldberg's best." —Terrence McCauley, award-winning author of The Wandering Man and The Moscow Protocol