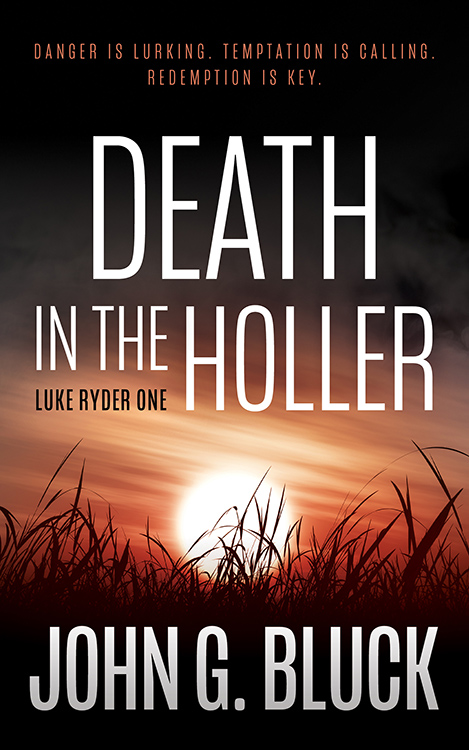 Death in the Holler, Luke Ryder #1
MURDER, ADDICTION, AND REDEMPTION COLLIDE IN THIS ENTHRALLING SMALL-TOWN MYSTERY.
Kentucky Game Warden Luke Ryder is an alcoholic on the verge of losing his job. But when a Louisville gangster is found dead in rural Kentucky—on the first day of muzzle-loader hunting season—a chance for Luke to prove his worth strikes.
Asked to help with the investigation by County Sheriff Jim Pike, Luke works on the case while also confronting his addiction and using his innate detective skills to uncover clues and track down the killer.
Along the way, he discovers that the murdered man came to the Holler for a specific reason—a reason that might connect to a larger conspiracy. Suddenly, solving this murder is the perfect opportunity for Luke to turn his life around and become a deputy sheriff.
The true question is…can Luke Ryder find the killer before something more menacing comes to the Holler?
"Death in the Holler" is impossible to put down once started…Set in rural Kentucky, [the novel] follows the professional and personal life of Game Warden Luke Ryder, a mid-life law enforcement agent with a drinking problem and a supervisor who is gunning for him.  Luke's intuitive detective work is spot on, and he uses the same ingenuity of today's best real-life detectives and investigators. Why is a game warden investigating and solving a complicated homicide case? I'll leave that to the next reader, so as not to spoil the fun. —R. Scott Decker, author of Recounting the Anthrax Attacks.