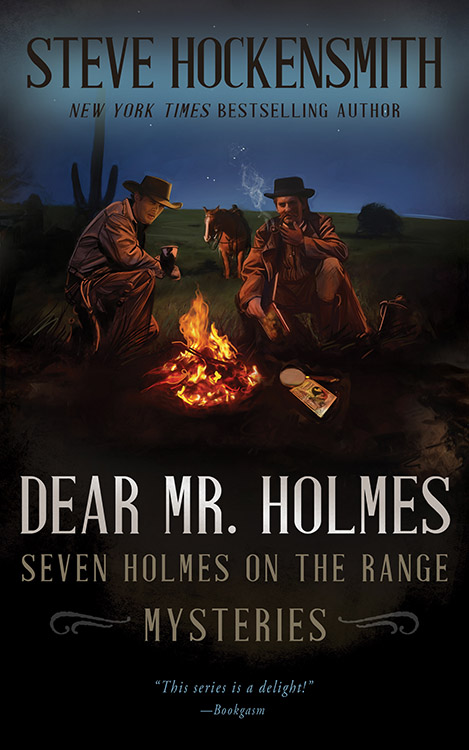 Dear Mr. Holmes, Seven Holmes on the Range Mysteries
UNCOVER THE THRILLING MYSTERY OF BIG RED AND OLD RED AMLINGMEYER'S SHERLOCK HOLMES-INFLUENCED PAST.
Old West drifters Big Red and Old Red Amlingmeyer have starred in six Holmes on the Range novels—rustling up award nominations and fans aplenty while they solved mysteries using the methods of their hero, Sherlock Holmes. But the origins of their interest in the infamous consulting detective, what they were doing before their sleuthing adventures began, and how their early stabs at deduction turned out have remained a mystery—until now. 
Follow along as they get the itch to turn to detective work after being targeted by a killer, plans go haywire when someone is served a side order of arsenic, deadly predators are faced, and the cowboy brothers' secret pasts are uncovered in seven adventure-filled western stories. 
For the very first time, everyone's favorite Sherlock Holmes-worshiping cowpokes are venturing into the past and uncovering how their love of deduction began.