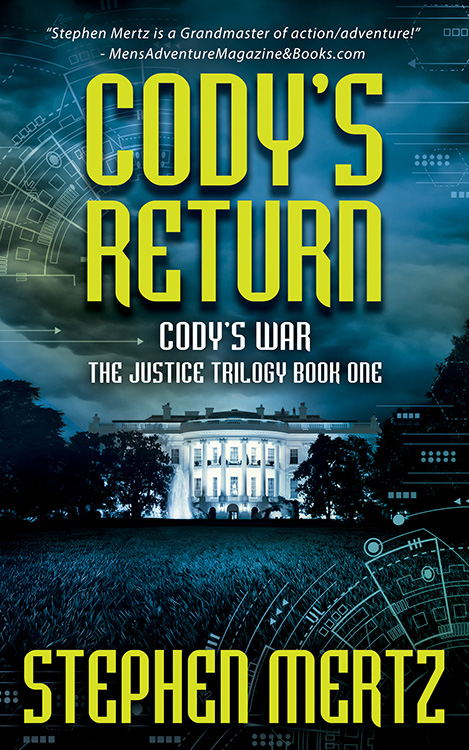 Cody's Return, Cody's War #1
Return to Chaos!
When Cody's plane touches down at Reagan International, he's a burnt-out case, worn to the bone after a brutal mission into Russia. A runaway high-speed train loaded with stolen nukes and killer commandos came close to ending the life of a man called Suicide—who only accepts missions no one is expected to survive. But all Cody wants now is some well-earned R&R with Sara Durrell, his CIA control officer and lover.
Trouble is, Cody's return finds the nation's capital even more treacherous and deadlier than ever. Two foreign hit teams—one from Dubai, the second with links to the Vatican—are roaming the streets of Washington, dispensing violent death. A beautiful young Arab princess is on the run. Sara Durrell is in the hospital, under armed guard. And the nuke dealer from Russia is also in town, along with the most unlikely adversary Cody has yet to encounter.
Cody's only chance: go vigilante, shake DC to its roots, and hunt down the truth in a city of lies!
"One of the best adventure writers of our time!" —James M. Reasoner, NYT Best-Selling Author