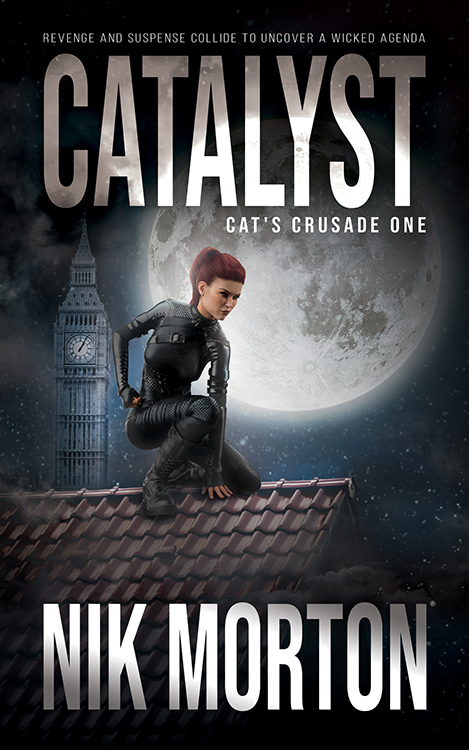 Catalyst, Cat's Crusade #1
A fast-paced thriller with never-ending threats and sexy suspense…
A catalyst is a person who precipitates events. That's Catherine Vibrissae. Orphan, chemist, model, and crusading cat.
Seeking revenge against Loup Dante, the Head of Ananke—and the man responsible for the takeover of her father's company—Cat will stop at nothing to uncover his wicked agenda. A trained chemist and an accomplished climber, she is not averse to breaking and entering. So, when she crosses paths with an attorney for the bloodless organization and uncovers a mysterious product called Catananche, Cat risks injury and death to learn more.
Ranging from South England to Northeast, from Wales to Barcelona, Cat's quest for vengeance is implacable. But will she be able to escape the clutches of an unexpected and whip-wielding enemy?
The first in the Cat's Crusade series, Catalyst follows a strong female character who has a thirst for action.