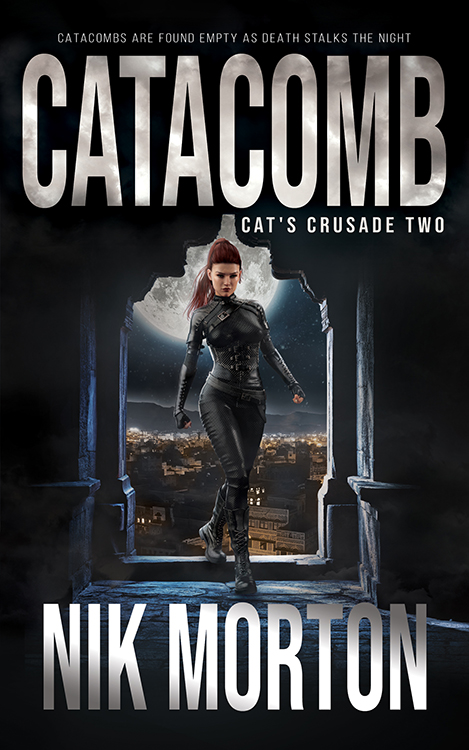 Catacomb, Cat's Crusade #2
A suspenseful thriller with fast-paced action and intriguing characters…
A catacomb is a subterranean cemetery. A place where ancient corpses are found—or new ones are dumped.
After their recent success in Barcelona, both Catherine Vibrissae and Rick Barnes are continuing their crusade against Loup Dante and his global company, Ananke, by penetrating the lair of Petra Grimalkin in Nice. But death stalks the pair—as do the dogs of law from the British National Crime Agency—and when Cat and Rick's trail of vengeance leads them to the corrupt organization's health food processing plant in Northwest Africa, Cat comes face to face with an enemy from her past. 
From the exotic streets of Tangier to the inhospitable High Atlas Mountains, danger lurks and deadly ambushes await.
Book two in the Cat's Crusade series, Catacomb follows a strong female character who is no stranger to deadly situations.