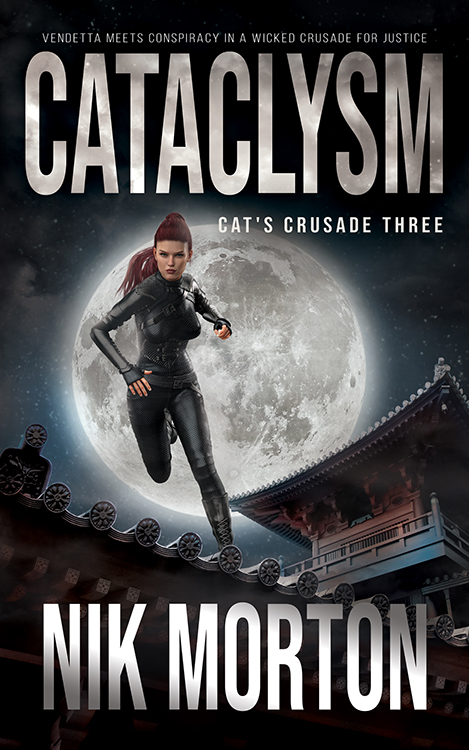 Cataclysm, Cat's Crusade #3
An action-packed thriller with exotic intrigue and vengeful tendencies… 
A cataclysm is a political or social upheaval, a disturbance that must be thwarted. And that's what Catherine Vibrissae is determined to do. 
Some months after her and Rick Barnes' adventure in Morocco, Cat receives devastating news—news that is about to change her life forever. Still determined to face down her archenemy Loup Dante in Shanghai and end her vendetta once and for all, Cat impedes an ambush by Ananke's new head of security, Mr. Song. Too bad oligarch and people smuggler Anton Belofsky is also in Shanghai…with a devastating new agenda. 
While Cat plays cat-and-mouse with Song, she uncovers a conspiracy that she fears will lead to all-out war between China and Japan and wonders if she has what it takes to end true evil before it begins. 
Book three in the Cat's Crusade series, Cataclysm follows a strong female character who is on her final crusade for vengeance.