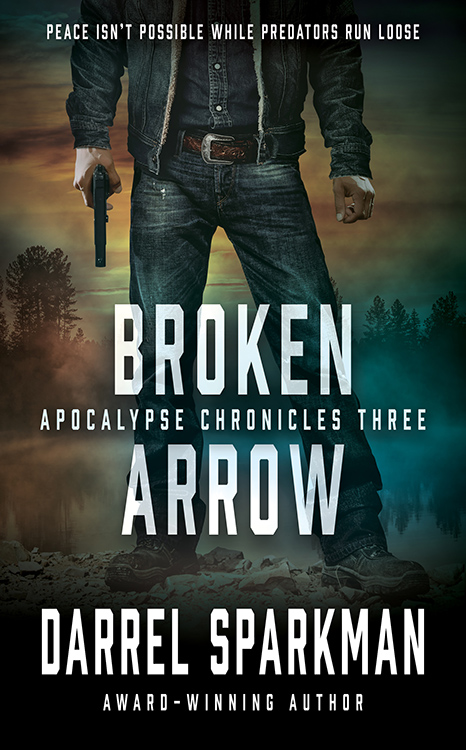 Broken Arrow, Apocalypse Chronicles #3
A POST-APOCALYPTIC THRILLER FULL OF CONFLICT, HEARTBREAK, AND FAST-PACED ACTION. 
Jim Lane doesn't like the direction the world is headed. Everyone he knows—including his resident-assassin girlfriend—is telling him to withdraw from conflict. He's too jaded, too prone to violence, they say.
But everywhere Jim looks people are angry and afraid. And they're starting to take it out on one another with frightening regularity. With world conflicts breaking out, terrorists streaming through borders, prices going up, and fuel and food shortages growing by the day…things aren't looking promising. 
Finally retreating to his secluded ranch near Stockton Lake to take care of his own, Jim is hellbent on finding peace. But when he's caught off guard by a rabid motorcycle gang who wants the area for their own, Jim begins to wonder if good exists anymore. 
How can this shepherd rest when predators are constantly running rampant?