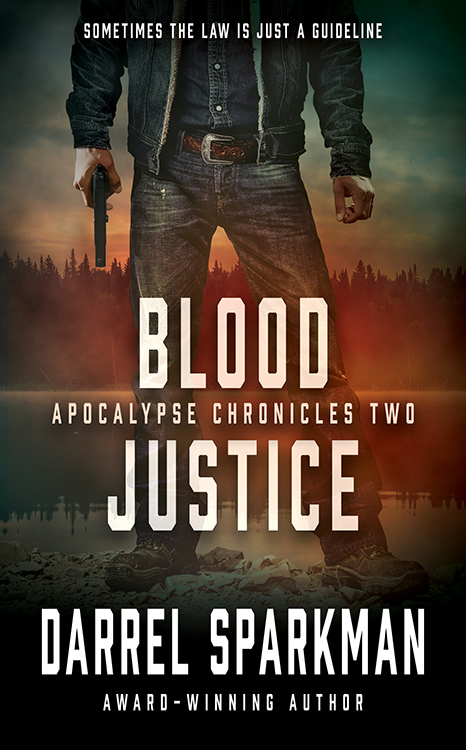 Blood Justice, Apocalypse Chronicles #2
A STORY OF HEARTBREAK, REVENGE, BETRAYAL, AND REDEMPTION. 
Jim Lane is a man with a haunted past. And while a storm is brewing in a country pushing toward the last tick of the doomsday clock, all Jim wants is to be left alone to live out his life on beautiful Lake Stockton and fill his freezer with fish.
But when he happens upon a young girl picking up donations at a store—her father in a coma, beaten by a member of a local drug gang—he can't help but get involved. Everyone knows who did it, but no witnesses will come forward. 
Launching into the underbelly of the county to make things right, nothing goes as planned and survival is uncertain. To make matters worse, his attention is divided between his rocky relationship with the sheriff, an ex-lover mafia assassin, and the draining preparation of his ranch for a possible global shutdown.
Can Jim quietly pull himself together to survive country-wide chaos and ensure bloody justice?