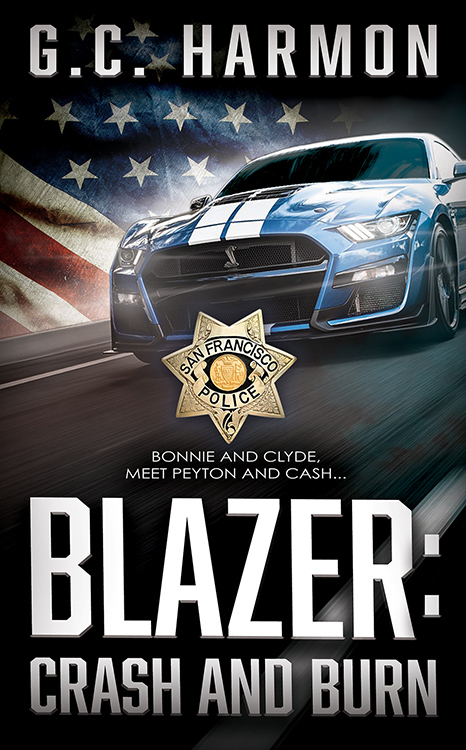 Blazer: Crash and Burn, Blazer #7
Bonnie and Clyde, meet Peyton and Cash.
While on vacation in Oregon, Steve Blazer finds himself in the middle of a chaotic bank robbery, where a young bank employee named Hettie Peyton is kidnapped by a precision crew.  Blazer strangely finds the girl's life connected with his as he later encounters her abductors by chance in a high speed chase on an Oregon freeway, and again when the crew ends up running to his hometown of San Francisco.
But when the bank robbery crew is massacred at a San Francisco hotel, it sets off a violent chain of events, and raises new questions.  Is the girl a hostage—or an accomplice?  The lone survivor of the bank crew, an outlaw who goes by the name Ronnie Cash, drags Hettie Peyton on a crime spree through San Francisco, culminating in a brutal double murder that hits close to home.
Blazer sees the truth behind the crimes.  Hettie Peyton is a hostage that has fallen in love with her captor.  As their crimes mount, social media tracks—and cheers—the rampage, shaping them into folk heroes, and of course jeering the cops.  But during a lengthy vehicle pursuit throughout the greater Bay Area, Steve and his team aim to pull this girl back from the edge before the outlaws crash and burn in a final blaze of glory.