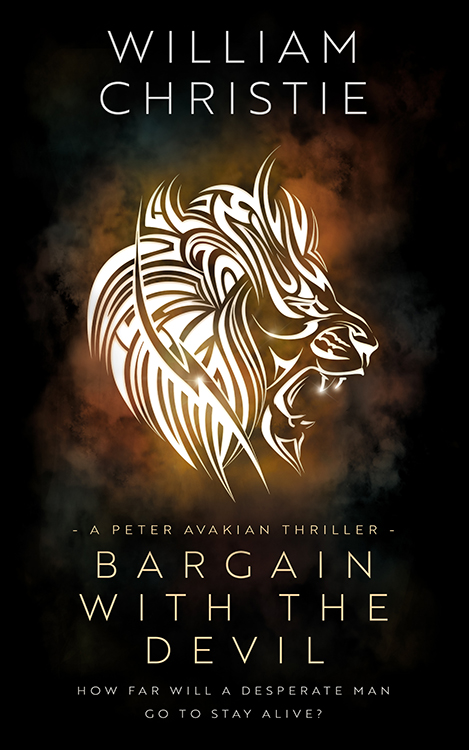 Bargain with the Devil, A Peter Avakian Thriller #2
Retired U.S. Army Special Forces Colonel Peter Avakian is in Africa. Having accepted a contract to protect an abrasive South African oil executive in Nigeria, he foils a kidnapping plot and neatly extracts the man from the country.
Summoned to a meeting in Cape Town that he imagines is a thank-you and a payoff, Peter is instead invited to join a group of British and South African mercenaries intent on staging a political coup in the West African country of Benin that—it later becomes clear—is being financed by Nigerian drug runners, Russian gun smugglers, and South African oil interests.
Now that he's heard the proposal, Peter needs to both protect and cover his behind. So, he turns to the CIA. And, as he could have predicted, he's pressured to become their mole inside the coup plot.
But how far is Peter willing to go? And how far can he go and still stay alive? In the end, Peter's survival may depend on two women: a CIA officer and a South African reporter. Whether they will save him or betray him is anyone's guess.
​