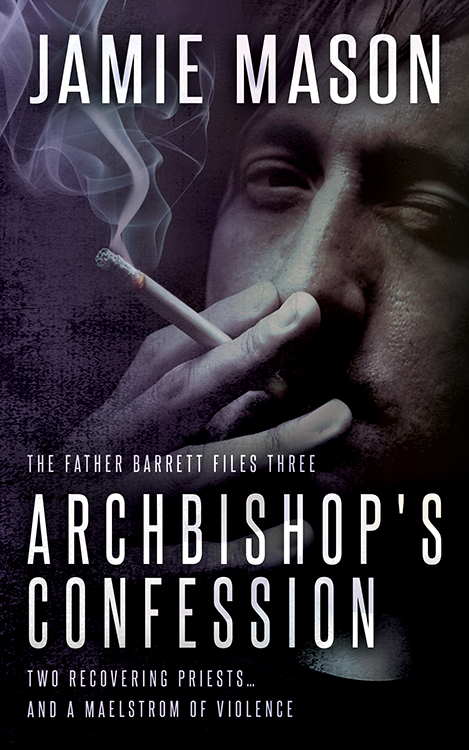 Archbishop's Confession, Father Barrett Files #3
A COMBINATION OF SINISTER BLEAKNESS AND EVER-PRESENT DANGER—FATHER BARRETT IS BACK FOR BOOK THREE IN THIS SINISTER MYSTERY SERIES. 
Ex-Vatican investigator Father Michael Barrett has been ordered to attend Alcoholics Anonymous by his superior, Archbishop Crowe. Coinciding with a surge in violent street crime and the appearance of a strange newcomer among the local homeless population called the Garbage Messiah, Barrett's attendance at AA leads to him forming a bond with Anglican minister Kelly Ward—an ex-infantry officer still haunted by her tour of duty in Afghanistan. 
Thus, when Barrett's deacon goes missing and local crimes escalate to stabbings and shootings that sideline law enforcement, Barrett and Ward decide to join forces. 
Two priests, an ex-cop and an ex-soldier, plunge into a maelstrom of evil and criminal violence—pulling no punches in their effort to find a missing deacon, take down the Garbage Messiah and spare small-town Fulton from becoming a war zone.