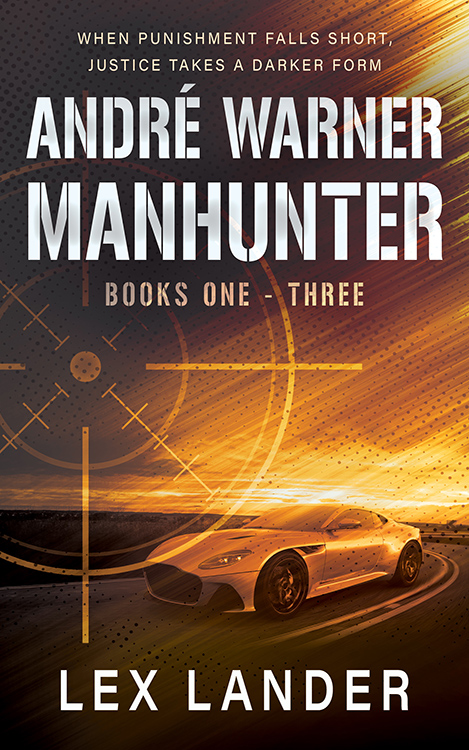 André Warner, Manhunter: Books 1-3
A CRIME THRILLER THAT FOLLOWS AN UNCONVENTIONAL HITMAN FACING HEROIC CHALLENGES. 
André Warner is a professional killer and ex-British Secret Service. In End as an Assassin, thirty-nine contracts have made Warner a wealthy man, and his fortieth is set to be his last—until a former associate turns against him, and a Marseilles crime syndicate sights him in their crosshairs. With his retirement plan in shreds, Warner is forced to stage a comeback. Only this time…it's not for the money. It's for blood.
I Kill follows Warner as he's lured out of retirement by a contract in Tangier to assassinate an Arab drug trafficker. But when he crosses a line that brings him into conflict with the local police and a mysterious Dutchman, he's forced to act the only way he knows—retirement be damned.
Warner is approached by an American racketeer to find and execute the man responsible for killing his elder brother in The Man Who Hunted Himself. But his mission becomes more complicated by the minute, and as the net around him tightens, Warner realizes he has two choices—fight and die…or run and die.  
Dark with moments of light, this psychological crime series trails a relentless hitman trapped in the killing arena. This collection includes End as an Assassin, I Kill, and The Man Who Hunted Himself.