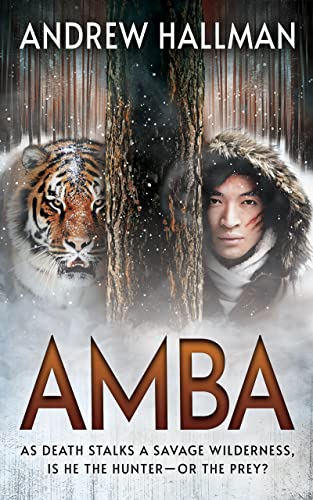 THE DEADLIEST PREDATOR ALIVE HAS TWO LEGS IN THIS STRIPPED-DOWN STRUGGLE FOR SURVIVAL—A THRILLER WITH HEART.
Primorsky Krai—a remote wilderness in the Russian Far East encompassed by endless hills, vast forests, and long winters that bury the land in snow and silence. This is the last place in the world where Siberian tigers—otherwise known as AMBA to the indigenous Udege people—prowl in the wild.
Ex Elite Russian Special Forces Sniper Yuri Kaskilev has found home in the twelve-man Anti-Poaching Brigade in Primorsky Krai. Protecting the area's great cats has given him a sense of purpose he's never known before.
But when Yuri rescues two tiger cubs from their dying mother, he unleashes an unforeseen chain of events. As he and his partner rush the wriggling cubs to scientists at a nearby nature reserve, they come across three poachers heading to inspect their traps, and Yuri is startled to recognize one of them as a former comrade.
Suddenly, the violent world Yuri thought he left behind is closer than ever…
Until he meets Dr. Miko Katanabe, one of the world's leading tiger experts. As she attempts the unthinkable—training the motherless cubs and introducing them into the wild upon maturity—it becomes apparent that she may have found a way to bolster the jungle cats' dwindling population. So, when one of the cubs escapes into the surrounding wild, Yuri and Miko chase after it in a desperate pursuit.
Along the way, these two proud and fiercely independent individuals must learn to work together to track the frightened cub while also surviving a night in sub-zero elements and fending off vicious attacks by a rogue tiger following their trail.
Will Yuri discover the middle ground between peace and violence in order to save all AMBA and the woman he has come to love? Can Miko learn to trust Yuri and accept his violent past?