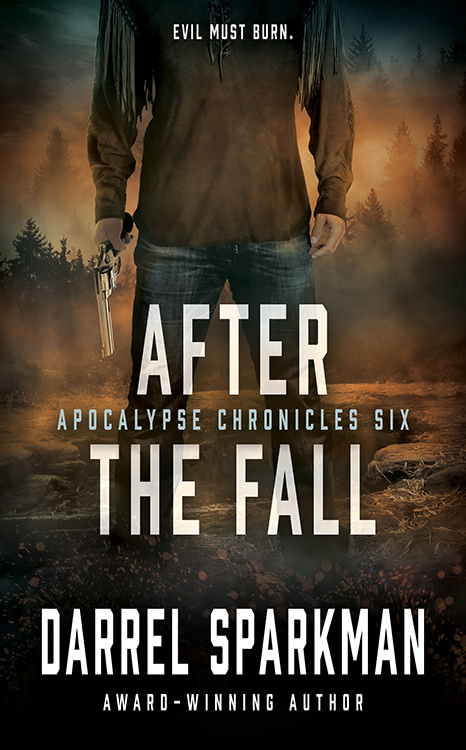 After the Fall, Apocalypse Chronicles #6
SOMBER AND HOPEFUL—OUR BASIC INSTINCT TO SURVIVE IS EXEMPLIFIED IN THIS APOCALYPTIC AND ACTION-PACKED TALE. 
John Trent survived the hordes of mankind pouring out of cities—looking for food, clean water, and any other dream that made sense—and the starvation and disease that followed.
Now in the aftermath, a small community in the Ozarks is trying to rebuild, despite Raiders trying to kill them off and hungry movers wanting to take over. So, when John reports to his Army commander and is tasked with saving this small town, he jumps at the opportunity to set flame to evil for good.
In a constant fight for survival, battle-hardened John learns to care again. He learns to love again. But first… he must defeat a ruthless adversary whose treachery knows no bounds and secure the survival of a town that represents one of the last few hopes of survival.