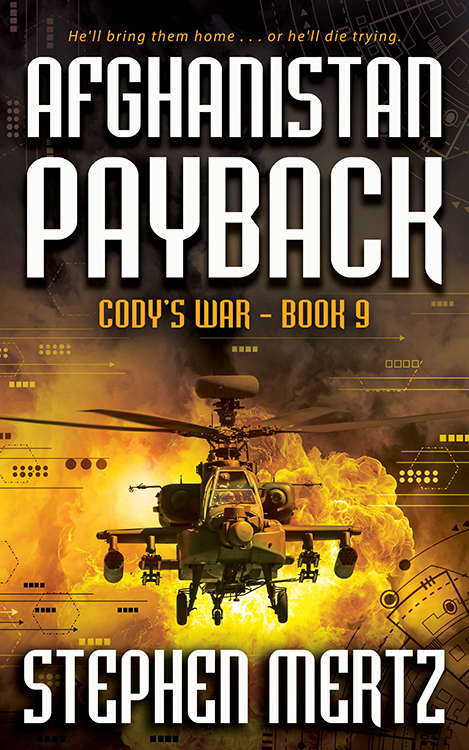 Afghanistan Payback, Cody's War #9
PAYBACK!
America's disorganized military evacuation from the Hell on Earth called Afghanistan left ace CIA field agent Jack Cody with a bitter, dissatisfied fire in his gut. Maybe it was strategically viable, but too much good was being left undone in a country that had fallen into wholesale slaughter and savagery following America's withdrawal.
Now, the Taliban is in power, and no one is safe.
But when the US government learns that a handful of American military personnel may have been left behind and are being held prisoner by a cruel Taliban warlord somewhere in that godforsaken country, nothing can stop the man they call Suicide Cody from launching a one-man dark-op mission to locate their people and bring them home . . . or die trying!
From Stephen Mertz, the modern master of action-adventure novels, comes this hard-hitting saga of combat and heroism.
"Stephen Mertz is a Grandmaster of action/adventure!" —MensAdventureMagazine&Books.com