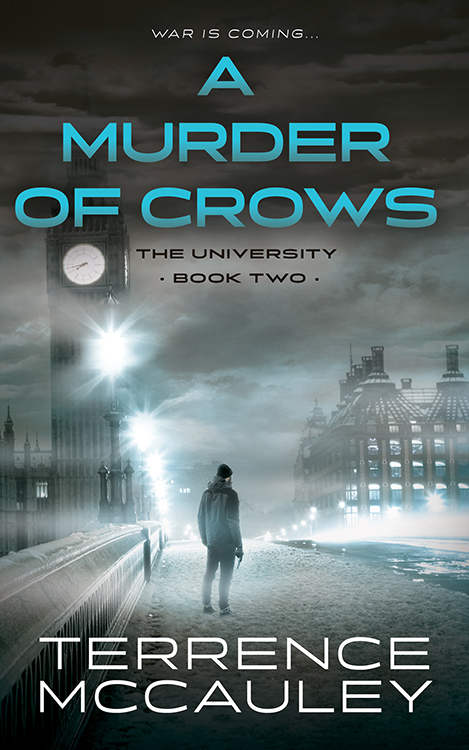 A Murder of Crows, University #2
The crows are gathering. War is coming.
For years, every intelligence agency in the world has been chasing the elusive terrorist known only as The Moroccan. But when James Hicks and his clandestine group known as the University thwart a bio-terror attack against New York City and capture The Moroccan, they find themselves in the crosshairs of their own intelligence community.
The CIA, NSA, DIA and the Mossad are still hunting for The Moroccan and will stop at nothing to get him. Hicks must find a way to keep the other agencies at bay while he tries to break the terrorist and uncover what else he's planning.
When The Moroccan ultimately surrenders information that leads to the most wanted terrorist in the world, Hicks and his team find themselves in a strange new world where allies become enemies, enemies become allies and the fate of the University—perhaps even the Western world—may hang in the balance.
"A fast-moving spy-vs-spy thriller." — Kirkus Reviews