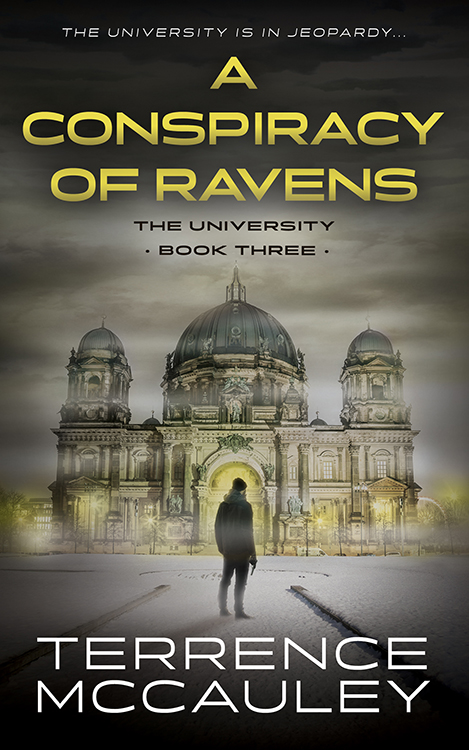 A Conspiracy of Ravens, University #3
The Battle Lines Have Been Drawn. The War Has Begun.
James Hicks has spent his entire life and career fighting on the front lines of terrorism for the clandestine intelligence organization known as The University. Hicks has learned that enemies can appear and disappear in the blink of an eye, and allegiances shift like the wind. But now, Hicks has finally discovered his true enemy: the criminal organization known as The Vanguard.
This shadowy group has operated as a deadly organization—comprised of weapons dealers, drug runners, and money launderers—for decades and has recently decided to add a regime change to their catastrophic agenda. But knowing the enemy is one thing. Being able to defeat it is another matter entirely. When Hicks uncovers a solid lead, his world explodes. His home base is attacked, his operatives in the field are wiped out and, for the first time, The University finds itself in open combat against an unknown enemy.
In a battle that rages from the streets of Manhattan to the halls of power in Washington, D.C., and towards the dark alleys of Berlin, Hicks will have to use every resource at his disposal to defeat A Conspiracy of Ravens.
"McCauley has masterfully crafted a scenario so terrifying the reader could have trouble sleeping. The combination of scary and thrilling may cause readers to miss meals, or work, to read the final outcome." ― Book Review Crew